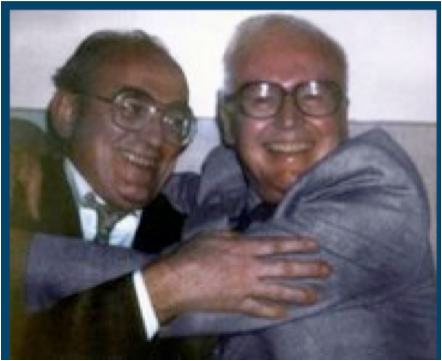 Donald Westlake and JDM...two giants of writing...
JDM and Jack Lord of "Hawaii Five-0" fame.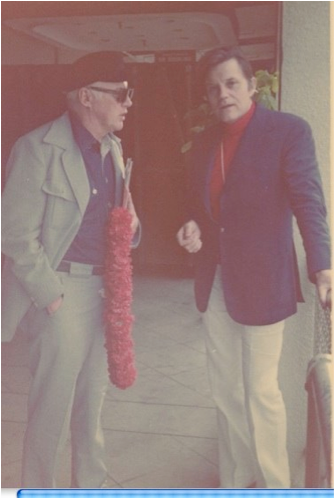 below:  John D. and his brother-in-law, Bill Robinson, who was in charge of a consortium of companies building the airfield at Plattsburgh, N.Y. in 1955.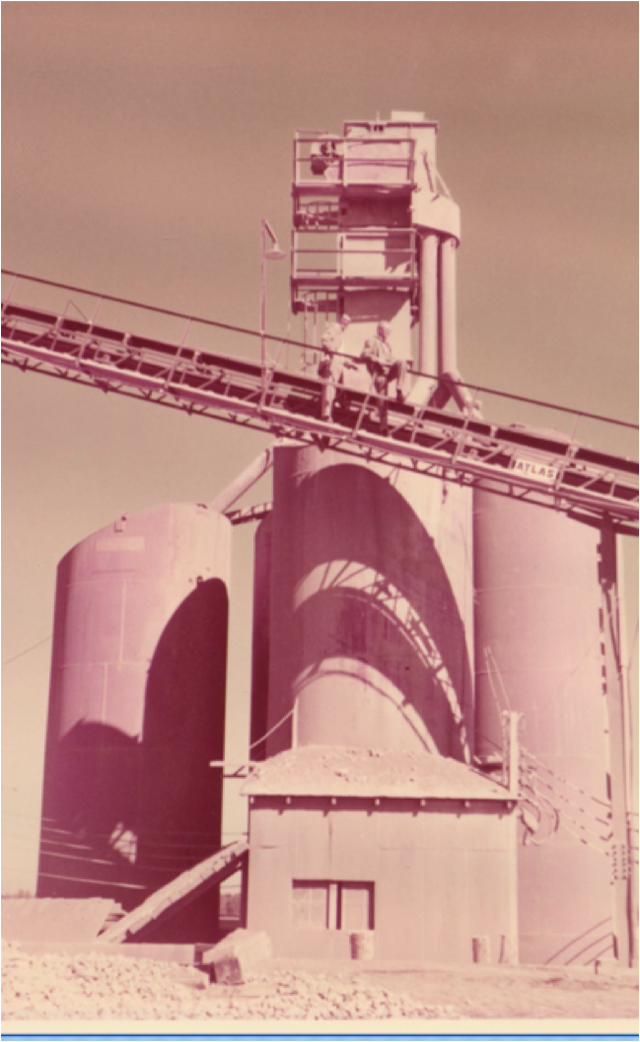 A Christmas card from John and Dorothy (photo is of their Siesta Key home--
the drawing at the right is of their cabin on Piseco Lake in the Adirondacks.