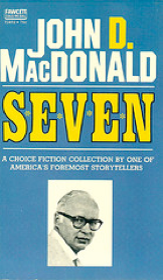 Gold Medal: 1971
         Contains the following short stories:
         "The Random Noise of Love" "Dear Old Friend" "The Willow Pool"
         "Quarrel" "Woodchuck" "Double Hannenframmis" "The Annex"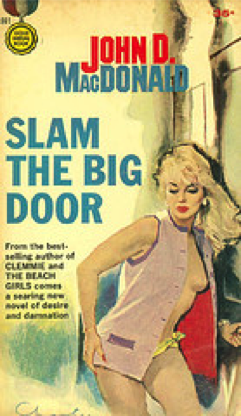 Fawcett:  1960
         Beneath the relaxed exterior of their lush beach life, the year
         round sun tans, the unmeasured cocktails, the casual embraces
         there pulses an insistent, blood-warm note of violence, of
         unspeakable desire.
         Before the story is done, the pulse has run wild.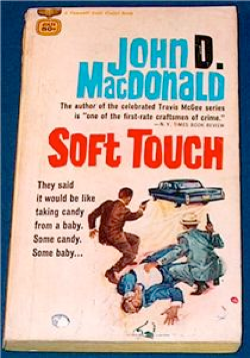 DELL:  1958
        HE WANTED OUT.
         Out of his job, out of his marriage to a well-heeled lush. And
         there'd never be another chance like this one.
         A big, big caper, but simple as pie. A suitcase bursting with
         tightly packed stacks of nice, worn, unmarked bills. And nobody
         would get hurt - supposedly.
         But the sight and feel of all that money can warp a man, can make
         him decide not to split it up. And it can make murder look easy.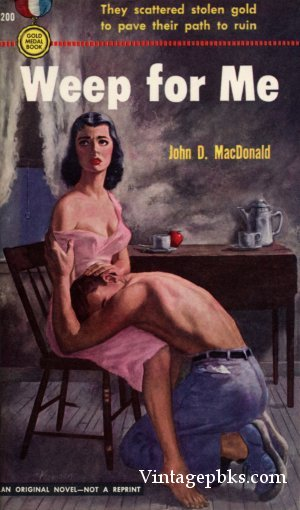 Fawcett: 1951
         Emily was demure, beautiful. Only she loved money as other women  love men. 
To satisfy her craving, she seduced Kyle Cameron,drained from him his manhood, his 
morals and his soul. . .
(Note:  JDM wished he could have bought all copies of this book so he could burn them...
not his best effort--and  rare to find).
         Fawcett: 1961
         A lonely cottage on an empty Florida Key
         An escaped convict
         The woman who took fatal pity on him
         A wealthy man who lives in - retirement
         His alcoholic wife, a prisoner behind drawn blinds
         An ex pro-football player who thought he'd lost his nerve
         A lone girl on a deserted beach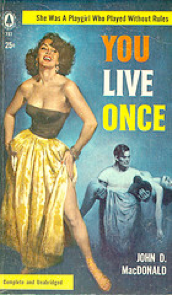 Popular Library: 1956
         Clint Sewell knew there wasn't a wife within fifty miles who
         didn't have reason to kill Mary Olan - because there wasn't a
         husband around who didn't think the grass was greener in Mary
         Olan's bedroom. The latest occupant was Clint's boss, a nice guy,
         but not above deceiving his wife - and maybe not above letting
         Clint be the patsy when the fabulous Mary Olan was found dead in a
         closet, with Clint Sewell's belt around her lovely neck.
   Published AGAIN IN 1961 AS