From April of 1952 to May of 1969  the MacDonald's lived during the winter in this modest home in Sarasota, Florida.  
The current owner invited some of us to visit the home after the 2nd "Conference To Die For"  in 2006.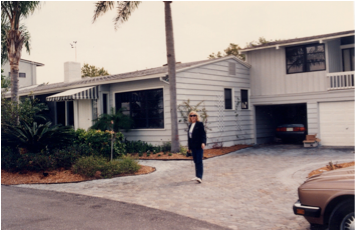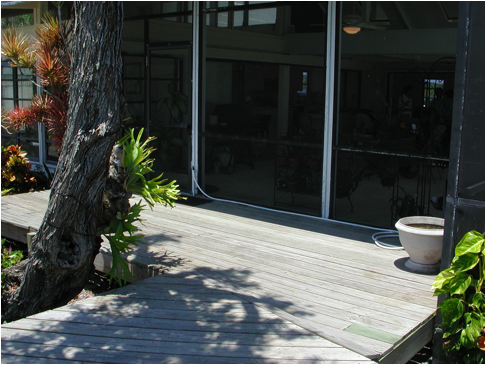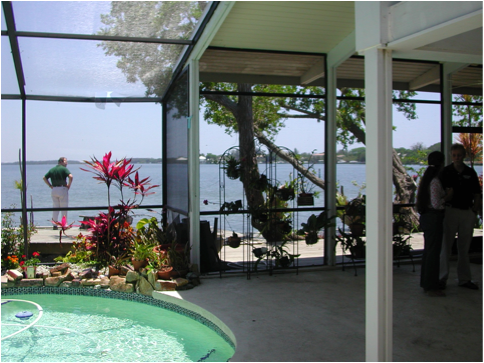 The picture below was on the back cover of The House Guests.  Note the bottom right picture which shows JDM stretched out, reading, with one of the cats at this feet.  The book was written in the Point Crisp home.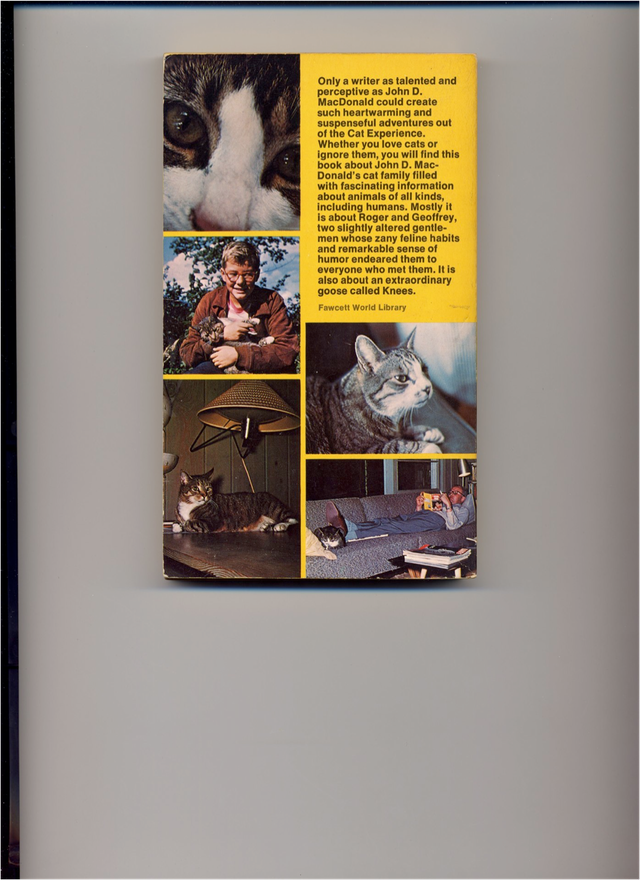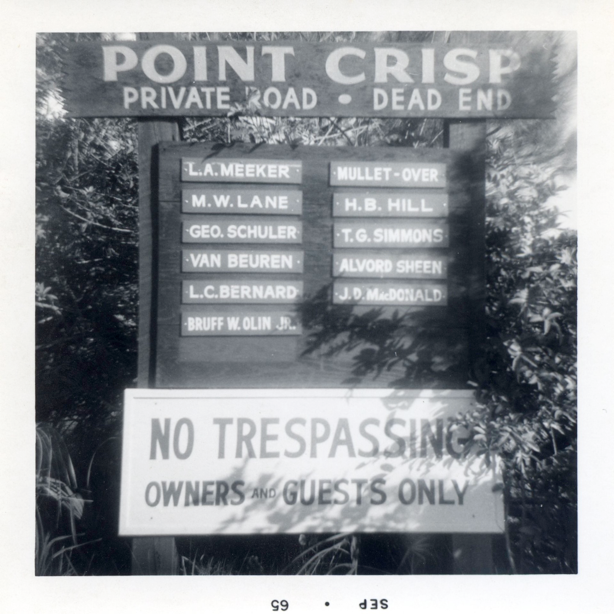 The compelling reason to move, as stated by JDM in early 1966:
"It became impossible for us to keep on living here on Point Crisp.  The road and right of way go right past the front of the house.  People we do not know have an increasing lack of respect for the privacy we need in order to work.  We  found a piece of property about two and a half miles from here on Siesta Key. "
(See  Siesta Key home page for pictures of  the home they lived in until JDM died in 1986.  Dorothy lived there until her death in 1989.)