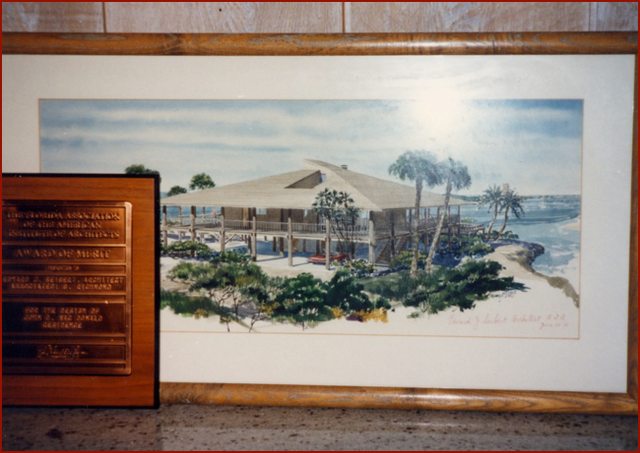 The architectural rendering of the proposed MacDonald home.

Aerial view showing house under construction.
Views of the construction early on.  Note the pilings: these were embedded 10 feet into the limestone so that the house itself would withstand most, if not all, hurricanes.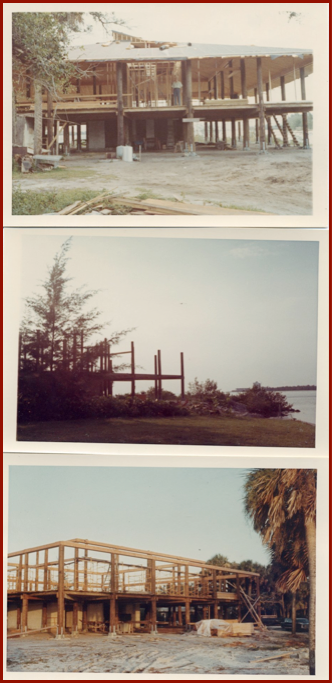 JDM at the nearly- completed home on Siesta Key.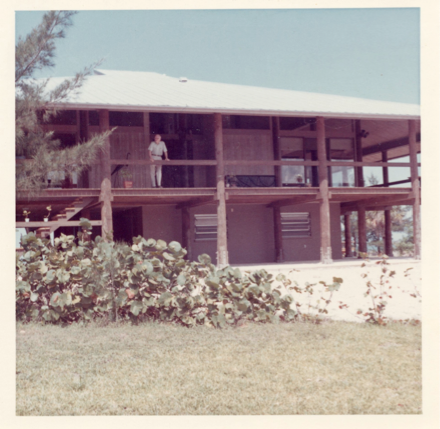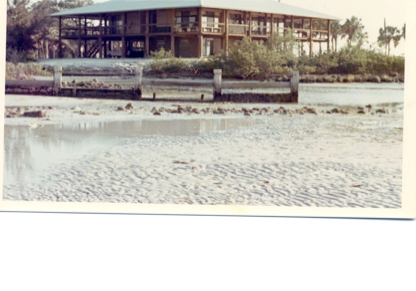 Views of the rear of the property.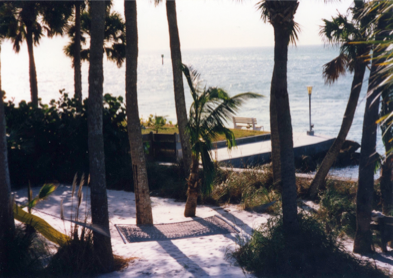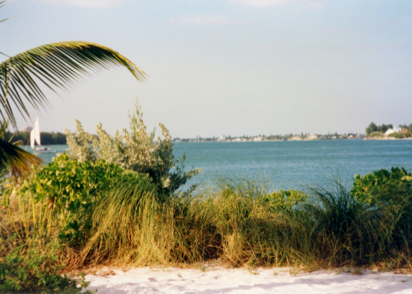 Taken during the 6th John D. MacDonald Conference visit to the home where a barbecue was held, and the architect of the  home gave a brief talk.